How Graphic Designers Shape Our World? An Insider's Look into the Industry
We call a day frustrating when we are not convinced with our designs. Well, these are part and parcel of our daily lives. Primarily a designer can be related to it. Even if you learn graphic design online, you will have a creative block as you keep designing like a machine for your clients. Nevertheless, refreshments and breakthroughs are needed. Thus, keep aside your work and read this blog on how the industry takes over graphic designers.
Visual communication is taking over the market.
Visual communication has become essential to any business's success in the fast-paced world. The creative minds behind this visual communication are graphic designers, and their work is vital to raising brand awareness, cultivating consumer loyalty, and improving the user experience as a whole. The functions, responsibilities, and skills of graphic designers will be discussed in this article, as well as how their work affects numerous industries.
Let's start by defining what a graphic designer is!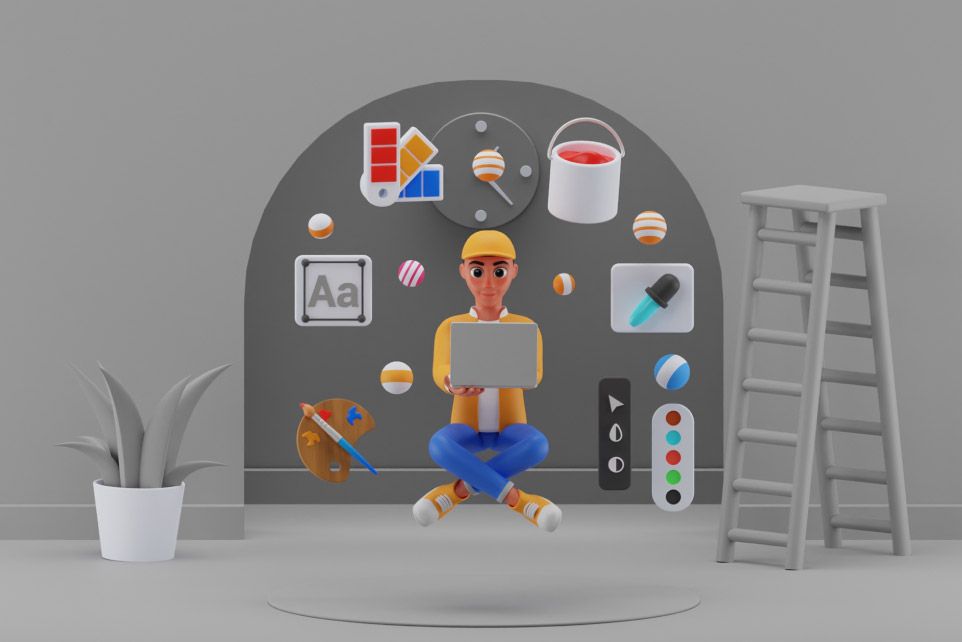 A graphic designer is a specialist who fuses art and technology to produce visually compelling communication that appeals to the target audience. They are responsible for creating aesthetically appealing designs that express a message or advertise a good, service, or concept. Several businesses employ graphic designers, including publishing, marketing, advertising, and web design.
If you are willing to learn graphic design, then you should join the live class for professional graphic designing course online.
How do graphic designers collaborate?
Graphic designers collaborate closely with the creative team in advertising to create visual designs that successfully convey a brand's message. They produce marketing materials, such as flyers, brochures, posters, and graphics for social media, to advertise goods and services. Billboards, periodicals, and websites are just a few prints, and online media graphic designers create advertisements for.
In the publishing industry, graphic designers are responsible for book covers, layouts, and images that draw readers in and successfully communicate the book's content. They collaborate closely with writers, editors, and publishers to ensure the design aligns with the book's message and target market. To promote the book, graphic designers in the publishing sector may also create promotional items like bookmarks, posters, and flyers.
In the field of web design, graphic designers and developers collaborate closely to produce aesthetically pleasing, user-friendly websites. They are responsible for creating a website's layout, color scheme, font, and images. In addition to creating logos and branding materials for websites and other digital platforms, graphic designers also work with web design.
In the entertainment industry, graphic designers create visual content for films, television shows, and video games. They work closely with producers, directors, and other creative professionals to create the production's visual style. Graphic designers in the entertainment industry create posters, promotional materials, and packaging for movies and video games.
In the fashion industry, graphic designers work with clothing companies to create designs for clothing and accessories. They create patterns, textures, and graphics that enhance the product's aesthetic appeal. Graphic designers in the fashion industry also create promotional materials such as advertising campaigns and lookbooks.
In the sports industry, graphic designers create logos, branding materials, and promotional materials for sports teams, leagues, and events. They also design merchandise such as jerseys, hats, and t-shirts that fans can purchase to show their support for their favorite team.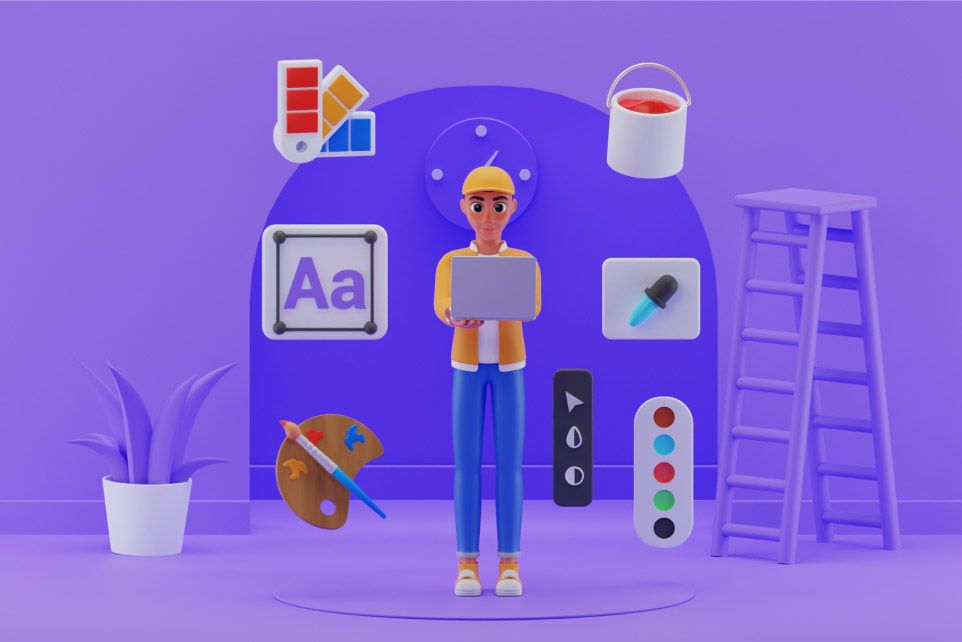 Explore Dynamic Career in Graphic Designing
On average, a graphic designer's job is varied and constantly changing. Learn graphic design online to become a successful Graphic designer who can adopt new trends and methodologies as technology develops and the need for innovative visual content rises. They must be able to interact with customers successfully, comprehend their requirements and goals, and convert those demands into designs that are pleasing to the eye.
One needs a mix of technical and artistic abilities to succeed as a graphic designer. Technical abilities include mastery of design programs like Adobe Photoshop, Illustrator, and InDesign and an understanding typography, color theory, and design concepts. The capacity to think creatively includes the capacity to generate original design ideas and work well in a team environment.
READ OUR BLOG: 5 Tips to be Successful as a Freelancer in a Creative Field
Polishing Technical and Creative Skills are Epoch-Making.
In addition to technical and creative skills for graphic designer, a successful graphic designer must also possess excellent communication and project management skills. They must communicate effectively with clients, understand their needs and objectives, and translate those needs into visually appealing designs. They must also be able to manage multiple projects simultaneously, meet deadlines, and work efficiently under pressure. In conclusion, graphic designers are crucial in creating visual communication that communicates a brand's message effectively.
Learn Graphic Design Online to Get a Professional Boost to Your Career.
The most promising graphic designing course will help you learn new skills and polish the existing skills for graphic design. Enrolling in such dynamic short-term graphic design courses online will help you get associated with the industry demand through mentors who have been in this field for ages. It is always a good idea to polish new skills. A career in Graphic Designing is highly in demand, starting from a monthly base salary of 25,000 INR. As a freelancer in graphic designing, you will earn even double the base amount. Click here to learn the Graphic Design Courses fees and get started!
In the fast-paced world of today, graphic designers are in-demand professions. Designers are responsible for producing aesthetically appealing designs that successfully convey a message, advertise a good or service, and improve the user experience. In addition to advertising, publishing, web design, entertainment, fashion, and sports, graphic designers operate in other economic sectors. To succeed as a graphic designer, one needs a blend of technical and artistic abilities, excellent communication skills, and project management abilities.
READ OUT: Learning Photoshop: Understanding History, Basic Tools and Features
Graphic designers must adopt new trends and approaches to be competitive in the industry as technology develops and the demand for innovative visual content rises. Ultimately, a graphic designer's job is to produce effective visual communication that connects with and resonates with the target audience.
So what are you waiting for?
Let's get started Now.