The Ultimate Guide to Animation: Types, Techniques & Benefits
Introduction
From Snow White to the Ice Age Adventures of Buck Wild, animated movies have taken over the media industry by storm. It has shown the best way that captures imaginative creatures and gives them life. Most of us have a favourite character featured in an animated movie. We love the actions, adventures and comedies that the cartoon characters do! But do you know there is more to Animation than entertainment? We all need an expert Animation Artist behind doing all these for us.
Have you ever wondered about creating a character? What is it like to be an Animator? How has animation changed over time?
Now is the time for you to give wings to your imagination. How? An intensive online course in Animation will help you to get the best beginner's experience. Gone are those days when we used to sit and think, and there was nothing available under budget to explore in terms of creative learning. With the best online animation courses, you can learn much more in 3D and Animation.
Today, in this blog, we will take you through Animation that will help beginners get a diversified idea on Animation as a whole.
Brief on What Animation is!
Animation is filming, capturing a quick succession of still images in close proximity to provide a sense of movement. It is based on the optical illusion popularly called the Persistence of Vision. Human eyes can only retain the images for around 1/10th second to see them appear as quickly as possible; our brain merges those images.
Most animators capture around 12-24 images per single second of film. Before the CGI techniques came into prevalence, all these images were hand painted. In today's time, CGI is used to remove this laborious procedure using high techniques.
What Animators Do?
Animators are artists who use characters to tell a story. There is no need to use paintbrushes to create animation online characters. It is the work of the Animator to create the Animation video & Animation movies based on the script to give life to the characters. The animated movies with these characters look like a digital puppet.
Animators can be great comedians, actors, and acrobats; sometimes, they can perform on the same screen through their creative model creation. Their job is dynamic, with interesting characters that can perform in movies to showcase in television, advertising, and games.
Types of Animators
Animators fall under two main categories: 2D Animation & 3D Animation.
2D Animation: It uses traditional, hand-drawn techniques or modern techniques, where the digital tools will tell the whole story. Here the core principles of spacing, timing, and bringing an appeal to the character are shown on the screen.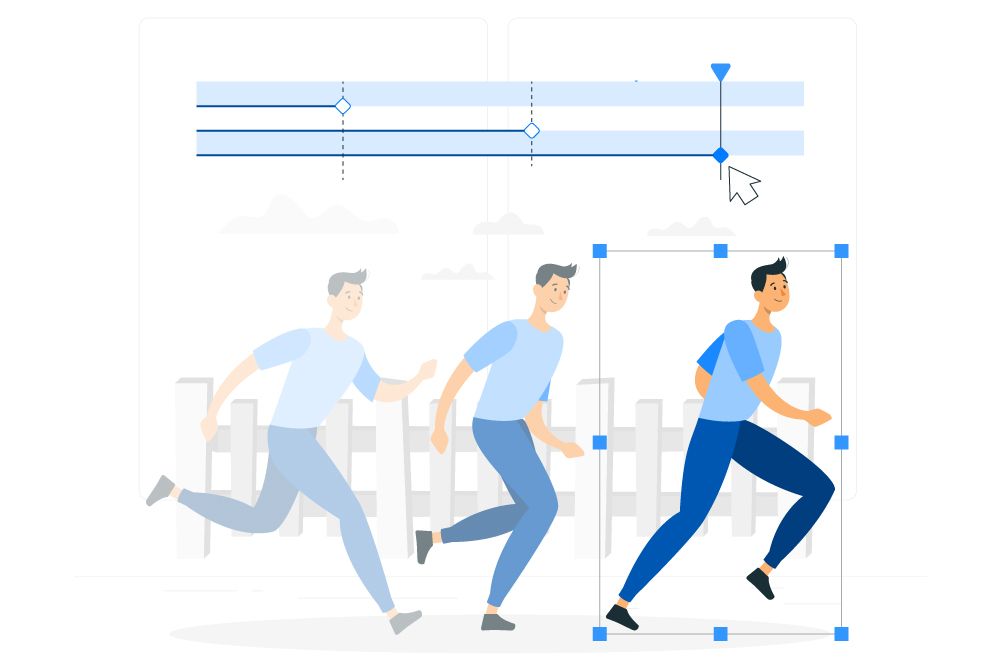 3D Animation: The efficient use of 3D software can accomplish 2D animation as well. These days in Animation movies, 3D animation is used. If you wish to be an animation artist, you can learn animation online to create the characters like dragons to lead characters.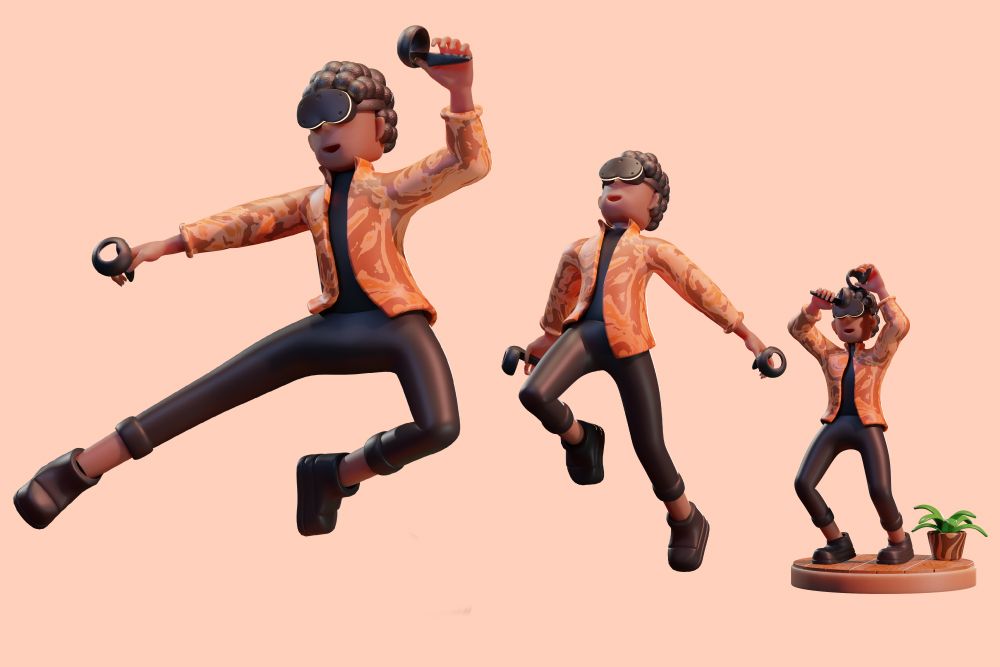 As an Animation artist, you can use the principles of 2D & 3D animation to give life to it on screen.
Stop motion Animation: It is another significant type of animation that helps to create stop-motion animation. In this case, the animators can physically manipulate the objects using tiny increments to create the impression of movement. For example, 'A Nightmare Before Christmas' by Tim Burton.
CGI Animation: Nowadays, CGI Animation is everywhere, from your favourite video games to the latest Pixar smash hit. Like the 2D vector animation, the CGI Artists will rig their characters with critical movements using techniques closer to the puppetry animation.
Motion Graphics: It is a part of animation; motion graphics bring logos and texts and give life to static designs. You will see motion graphics in television ads, explainer videos, and even animated logos.
CEL Animation: This has been a dominant force for decades now. The popularity of CEL Animation teams will create thousands of single drawings on a transparent CEL before the application on a backdrop. An exciting technique like this is the driving force behind the classic Disney films from The Little Mermaid to Bambi. Those are marked as the age of the golden era.
Animation Techniques
Be it Animation movies, Animation videos, or creating Animation online, animators do have to use diverse techniques.
Claymation: As a Claymation artist, you can use stop-motion techniques to capture the movements of the miniature clay models. This will result in the most charming lo-fi, which is highly intricated by the patterns. One the famous Claymation artists is Gromit and Wallace, who created Nick Park.
Flip Book Animation: If you are eager to see the essence of the animation, it takes a lot more to look at the flip book. These booklets can create a massive set of contains, a series of images flicked between the pages. These create an impression of moving images, making them one of the favourite flip books for kids.
Morphing: Are you a beloved of Sci-fi, horror, and fantasy? Then morphing is something that involves transitioning from one image to another. It started in the 1980s with videos and live-action films merged.
Walk Cycle: It is an exciting series to tie the individual motions together to create the impression of walking. This cycle can be repeated to avoid any animated step again. By creating the basic walk cycle of the critical motion, which is relatively simple in making the realistic walk cycles that all need close attention to deal with!
Animation Lip Syncing: One of the most vital techniques in animation is lip-syncing. Once you have animated the realistic characters, lip-syncing is a crucial aspect to look into and sort out.
Cel Shading: This technique is used to make the 3D computer graphic appear flat and impressive. You can use the mimic comic book to retain this activity. The cel animation aesthetics can be used for it!
Rotoscoping: It is an exciting technique that animators use to trace the animated images over the motion picture footage. It is traditionally used on glass-panelled devices that are called rotoscopes. This procedure has gone digital, but the name is still the same.
Easing (Animation CSS): In Animation CSS, animators use this technique to create a natural transition in movement. It is a subtle form of art. For example, if you throw a ball or open a drawer, it rarely opens at a similar speed. This technique of easing makes the actions more natural.
Rigging: A widely used technique in 2D and 3D animation to create moving characters. It creates the rig or skeleton that consists of surface representation and an interconnected set to make a fundamental movement possible.
Masking: It is used to hide or cover an image against the backdrop. The illusion of the object is created to move in and out of the settings efficiently.
Mechanical Animation: Often, engineers create a 3D rendering of mechanical goods. This technique helps to demonstrate how their products work, from assembling to repairing.
Topography: As the animators animate the text for any film, TV, or even marketing, the typography covers the font design.
How to get started as an Animator?
To get started as an Animator, you can choose online animation courses with certificates and even 3D animation courses online that will provide you with ideas and techniques. It will enable you to learn skills to become a professional animator. Here are some tips to get started as an animator.
Whether you choose to be a CGI artist or a Claymation purist, you need to have a solid hold on this software to get started with a fantastic career like in Animation. Here we have listed the top courses that you can choose to start your journey in animation industry.
A dynamic course that will enable you to learn the basics of animation is this course- Autodesk Maya Animation Essentials. You can learn from the scratch the principals of the animation, posing, walk cycle, graph editing and many more. It is a good introduction for you to learn and create the 3D animation using smart techniques and tools. It is a great way to familiarize yourself with the industry standards that helps in building your skills.
To set the light is essential in the 3d scene. It helps to define the mood and direct the viewer's eyes as per the scene requirement. Light is very essential that helps to enhance the mood, atmosphere and drama in the scene to convey the day and season. By enrolling to this course you can learn to create the simple scenes. it is essential to explore the advanced lighting and rendering techniques for building the realistic outputs by using the shadows and materials. You will explore some advance lighting and rendering techniques that will help you to build more realistic outputs while using the complex materials and shadows.
You now even learn the 3D modeling and texturing essentials in the Autodesk Maya. The techniques of the hand painting and process of the compositing render passes to simply present your final output in the Adobe Photoshop. By learning this application you can create interactive 3D models, animated films, TV series and visual effects. As you learn to prepare the hand painted textures you can use these existing high resolution images as a source to those texture and make your 3D models highly impressive and presentable.  It is a great course to join and explore the new techniques.
It is one of the most desirable courses that the animator enthusiasts choose to learn the unique and flexible digital sculpting approach that helps to push you beyond the creative boundaries. It creates the stunning visuals with the 3D products.  If you want to understand the digital sculpting procedures from the scratch, learn how to stylize  the characters and their appendages, sculpt high end 3D product visualization, texturing tools and more than this course is a best to get enrolled to.
Becoming an animator is not easy by just doing few courses, yet ProAlley's 3D animation course structure is made in a way that you will get a clear picture and have an hand-on practical experience with assignments and projects to get into the real scenario. These are few top courses in 3d Animation that will build your base.
Read our blog: 12 Principles of Animation You Should Know About
What are the benefits of learning animation?
Animation is a rewarding career. There are ample advantages for you to choose animation as a profession without any second thought.
1: Animation helps you in expressing yourself.
Being good at animation helps you to self-express your imagination and become a successful animator. By opting for 3d animation courses online, you will learn animation online and evolve with challenges. You can create your signature project and your expertise in work professional role will reflect.
2: Animation is all about creativity.
Unlike any other job, animation gives you complete freedom of creativity. It is all about fully exploring your imaginative self and letting you create a site that is free to reign. You get to explore creative designs and creations using your skills. Upon completing the online animation courses with certificates, you will be trained to utilise various tools for bringing in something exceptional.
3: There is an amazing career growth as an Animator.
Animators are needed for almost every sector. Be it in ITs, Digital marketing, or education at multiple levels. The numerous job opportunities for animators are estimated to be at least 12% of all the new jobs annually in the animation sector alone. The new job opportunities are increasing in leaps and bounds, with plenty of scopes. In short, you will only sit at home with work if you learn animation online.
4: Animation provides Knowledge Spectrum.
When you opt for a course in animation, you not only learn about the technicalities and tools; you also learn about the full spectrum of skills added to it. By availing best online animation courses, you will be able to have hands-on practical training that will get you a complete idea of how and which way animation works.
How can online animation courses help you succeed in this industry?
Choosing online animation courses with certificates will help you in diverse ways. The reasons are listed below.
The animation courses are led by field experts who offer valuable and relevant training.
Choose 3D animation courses online, best on student reviews. This will land you on a good quality course.
Practical experience from the best online animation courses is immense. You will learn a lot of new skills, and you will improve based on the feedback.
Picking up an animation course online will help you to schedule your times within the budget. It is easier to stay committed and see the program through the online process.
Online animation courses are more flexible as you can work from anywhere and plan your work and study schedule accordingly.
Start with one of the Best Online Animation Courses Today!
Now that you know how much benefitted you will be as you pursue an animation course online. There is no stopping for you. The best 3d animation courses online will give you a vast knowledge of how 3D animation works. You will get placed in your most desirable industry for work. Some famous online training institutes like ProAlley offer the most comprehensive online animation courses led by mentors to guide you throughout the process. There are also self-paced courses where you can learn at your convenience.
Studying one of the best online animation courses will upscale your skills and help you grab a dream job. A prosperous future awaits.