Here's How to Design a User Engaging Social Media Post
A picture is worth more than a thousand words, and social media posts are the best examples! As per Statista, among the world's 7.9 Billion population, around 4.6 Billions use social media. There is quite a good chance that your customers are daily social media users, making social media posts the best marketing hooks to engage your customers. In this blog, we will try to solve 'How to Design Social Media Posts' and offer some social media design tips.
How to Design a Social Media Post?
Designing social media posts is not a ready equation to follow. Life trends are rapidly changing on social media, and with new social media channels and technology, it isn't easy to keep up and trend yourself. But here are some quick tips that answer how to create graphics for social media.
Balance the Design Elements
Every social media channel has a different layout for posts, so what's used on Instagram cannot be used directly on Facebook. A social media post has many elements such as images, text, background, logo, etc. Balancing these elements to complement each other in a scalable way is important to recreate the same post for different social media channels.
Understand Your Tools
Using the right tools to create social media graphics is the key to creating visually stunning and engaging social media posts. Graphic designers use free tools like Canva to create social media posts, but using Adobe Photoshop and Illustrator can offer more value. ProAlley offers Essentials of Photoshop Course to help you master the nuances of Photoshop to create awesome graphics.
Keep it Minimum
Keeping it minimum is the best thumb rule to follow while designing social media posts. Balancing the text and image is crucial, and keeping the text minimal can help keep up the needed balance. Adding too many elements and a lot of fancy styles in images and typography makes the image look crowded and tough to comprehend.
Get Goal-oriented
A social media post is not made for everyone; its content is meant to engage a special audience group based on their possible choices. While designing a social media post, a graphic designer must give impetus to the motive of creating a social media post and balancing the message and visuals accordingly without drifting apart.
Create Templates
Brand recognition is essential for a business to build familiarity and trust to win over the audience. Social media posts have the potential to create a sense of familiarity with defined visuals that resonate with the brand. Creating templates can be great practice for social media graphic designers to work over a long-term campaign seamlessly.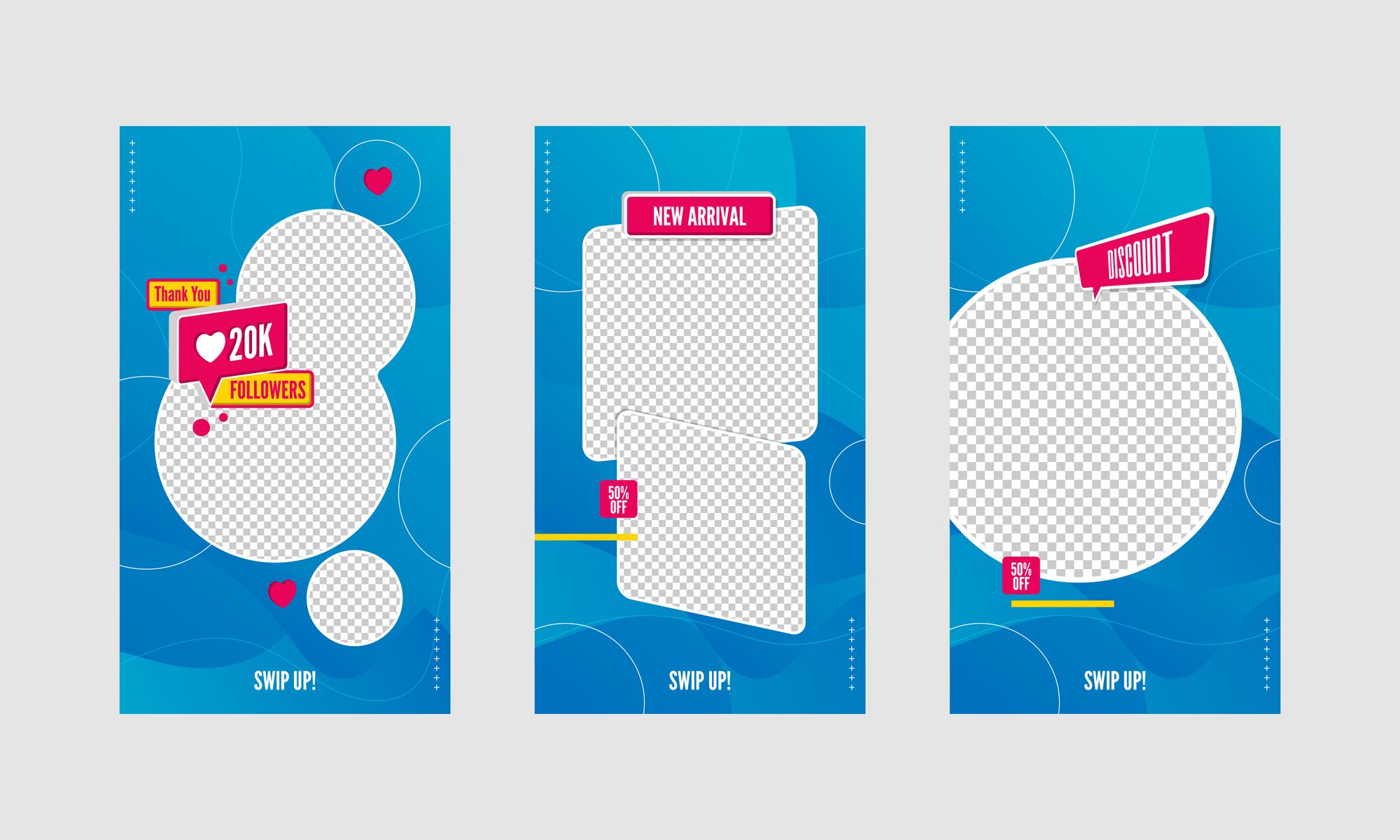 Use Brand Logo in Profile Image
Using your logo as your profile picture is a good general rule of thumb. Don't be afraid to get innovative and approach upward with logo variations, as long as your audience can instantly recognize your brand. Using your brand logo as your profile picture on social platforms helps users recognize your brand.
Use Familiar Style of Images
Ask these four questions to yourself before designing a social media post:
What would your followers like?
What are the products or services you are trying to sell to your user?
If your brand was a person, what would it like to do or see in it's feed.
Do your posts match the theme and intent of the follower?
These questions are a great guide to find out your brand's presence and role and finding matching images. Also, when it comes to retweets and shares, choose images that also match your brand to avoid unrest.
Colors Mirror Your Brand Identity
It's no surprise that color influences how consumers perceive a brand. There are several ways to incorporate color into your social media designs. The first is in the template. If you choose to use a template when posting your graphics, consider incorporating color to increase brand awareness. You can also highlight specific colors to make them stand out in your images and videos.
Another strategy is to design your social media posts around a specific theme and color. For example, let's say you're a fashion brand and you're planning your content for February. February is associated with Valentine's Day and red, so consider building your creative resources around this February theme.
Follow Best Practices of Design
The primary goal of social media design is to create visually appealing content that grabs the attention of your audience and encourages engagement. A number of factors influence this, but there are general design rules that are known to create appealing visuals. The first is blank or negative space. H. If the area in the frame is left blank. White space or negative space can help draw attention to what you want your audience to focus on.
Here are some other tips to keep in mind when developing your creative assets:
Hierarchy - Hierarchy is usually created by the contrast between visual elements in a composition.
Contrast - The principle of contrast in design is based on the distinct difference between two or more elements in the design, making them stand out from each other.
Balance - Symmetry and balance help evenly distribute design elements and maintain the visual weight of the design.
Also Read: 15 Principles of  Designing
Conclusion
Social media is vibrant, and to keep up with trends, graphic designers need to update themselves with new design trends and styles. If you want to learn the nuances of visual designing for a brand, check out ProAlley's online graphic design courses and hone your graphic designing skills to the next level.
---
Top Courses:
Game Design Certification | Online Graphic Design Courses With Certificates | Online Animation Courses with Certificates | Learn VFX Online | Premiere Pro And After Effects Course | Photoshop And Illustrator Course | Graphic Design Full Course | Adobe Illustrator Certification Course | Learn corelDRAW Online | Adobe XD Course in Hindi | CorelDRAW Course In Hindi | Image Processing Course Online | Photoshop Course Online In Hindi | Adobe XD Online Course | Indesign Online Course | Nuke Online Course | Adobe Premiere Pro Course | Premiere Pro Online Course | Motion Graphics In Hindi | Online Color Grading Course | Maya Animation Course Online | 3Ds Max Online Course | Maya Modeling Course | ZBrush Certification Course | Game Environment Design Course | After Effects in Hindi | Adobe Illustrator Course Hindi