How to Build a Career in Graphic Design without Any Experience?
Do you want to pursue a career in graphic designing but are unsure where to begin? You may be concerned about your lack of credentials and experience. Do not worry! Even if you have yet to gain an experience in this creative field, you can still build a successful career in graphic design. You can make your love of design into a lucrative and happy job with the appropriate mindset, resources, and tactics.
In this article, we'll provide you with some insightful advice on launching a career in graphic designing from the beginning by pursuing a graphic designing course. So read on to see how you may realise your aspirations, whether you're a new graduate or seeking a job shift!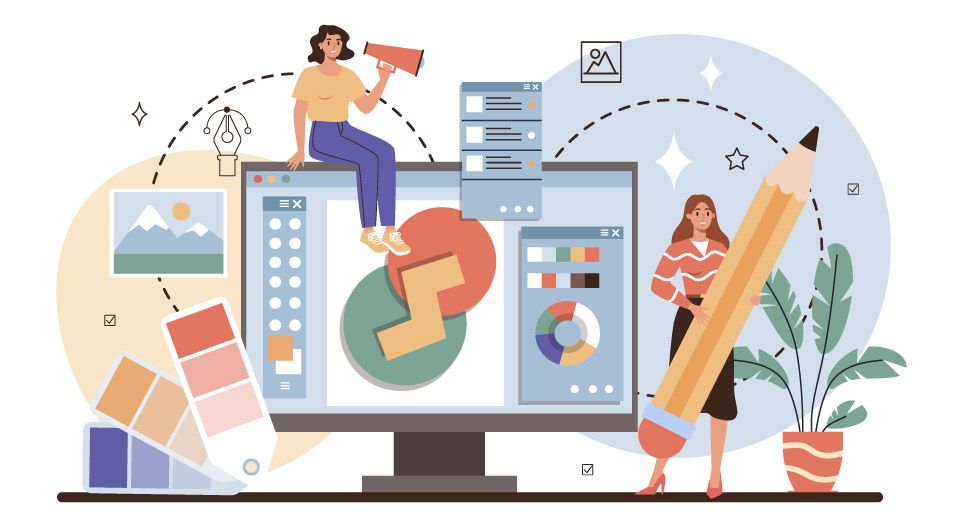 There are many job prospects in the fascinating and dynamic graphic design profession. However, it might be more accessible for people with prior knowledge of the field to know where to start. Aspiring graphic designers who have taken a graphic designing course have a wealth of materials in the modern digital age. It will be simpler than ever for you to gain the skills and strategies required to become a successful graphic designer if you decide to learn graphic design online.
Whether you're looking to start a new career in graphic designing or want to learn a new skill, this article will provide tips and strategies for becoming a graphic designer without any prior experience. From learning the basics of design theory to building a portfolio and networking with other designers, there are many steps you can take to break into the graphic design industry.
Graphic design brings in a rewarding and exciting career. It might be intimidating for people who have prior expertise. Fortunately, anyone can become a graphic designer without any primary knowledge with a little bit of work. This essay will examine various pointers and tactics for anyone looking to enter the graphic design field.
1: Master the Fundamentals
Learning the fundamentals of design theory is the first step in becoming a graphic designer. This includes researching typography, composition, layout, and colour theory. You can learn these ideas via various online resources, such as blogs, videos, and tutorials. ProAlley and comparable websites are a few well-known ones for learning graphic design like a Pro.
2: Tools are the Building Blocks of Success - Invest Wisely in your Graphic Design Career!
The second step in becoming a graphic designer is to invest in the right tools so that you will learn graphic design online course. A computer with design software like Adobe Photoshop, Illustrator, or InDesign falls under this category. Although free alternatives can produce designs, these tools can be pricey. A graphics tablet can also help create digital layouts as you choose to learn graphic design online.
3: Practice makes Progress - Keep at it!
Practicing as much as possible is the third step to becoming a graphic designer. This can entail producing artwork for one's initiatives, such as developing a logo for a friend's company or a poster for an occasion. It's crucial to push yourself and experiment with various design approaches to learn graphic design online.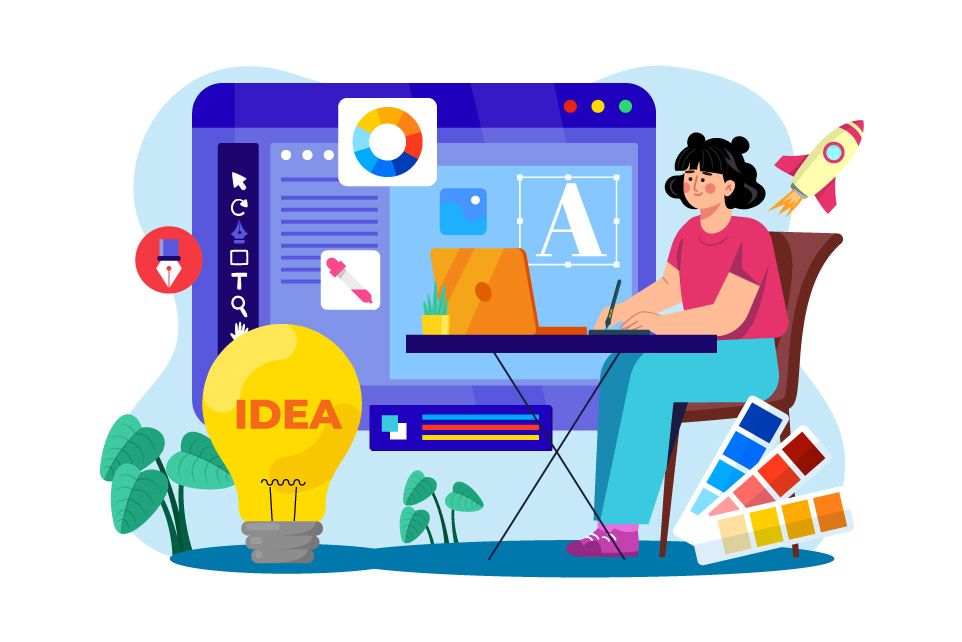 4: Showcase your Skills by Building a Stunning Portfolio that Speaks for itself!
Any graphic designer needs to have a portfolio. Potential clients and employers can view your talents and expertise in a portfolio. Making a portfolio as a newbie with prior professional work experience may be easy. You can design for personal projects or volunteer for neighbourhood businesses to build your portfolio.
5: Work on Networking and Collaborating with other Talented Professionals.
Building a career in graphic design requires networking and teamwork. Attend design conferences and events to network with other designers and gain insight into market trends. Work with other designers or clients to develop your portfolio and acquire expertise. To network with other designers and find inspiration, consider joining design communities on social media sites.
6: Feedback isn't a Criticism but an Opportunity to Learn & Improve. Embrace it from your Clients & Seniors to take your Skills to the Next Level!
Feedback is crucial to improving as a graphic designer, as you choose short-term graphic design courses online that will help in the long run. Seek feedback from other designers, clients, or friends to understand how to improve your designs. Be open to constructive criticism and learn from it to grow as a designer.
7: Opportunities Don't Knock; They Hide. So, Seek them Out and Make them Yours!
You can grow your portfolio and earn experience by looking for possibilities as you take short term graphic design courses online. Think about offering to design for charities, small businesses, or neighbourhood gatherings. To obtain experience in a work environment, consider applying for internships or entry-level graphic design positions.
8: Expand your Horizons, Feed your Mind, and never Stop Learning!
Staying current with the newest trends and technologies is critical because the graphic design industry constantly changes. Learn graphic design online and new skills and methods by enrolling in workshops or online courses. To stay informed, it's also beneficial to follow design blogs and publications and keep up with industry news.
With prior experience, being a graphic designer can be easier, but it is attainable with commitment and effort. You can enter the graphic design field and begin a lucrative career by understanding the fundamentals of design theory, making the appropriate tool investments, practicing, creating a portfolio, networking, looking for possibilities, and always learning more. Always be persistent and patient, and never stop learning and developing yourself as a designer.